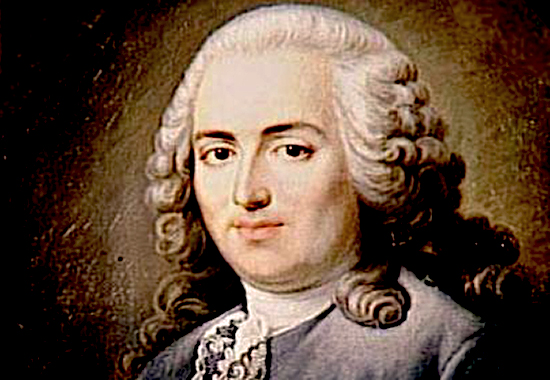 Anne Robert Jacques Turgot de l'Aulne 1727-1781

The French Budget
Turgot was finance minister of France from 1774-1776 under

King Louis XVI.
Image Above

Anne Robert Jacques Turgot, contrôleur général des finances or controller general of finances 1727-1781.

Oil on canvas by an unknown artist, 18th century

Versailles

Turgot's main feat were his Six Edicts, which he put forward in 1776.
He received a lot of heat for his reforms.
But, while trying to keep France's money together, he also made enemies by being against French support for American revolutionaries (see also

Vergennes).
He was fired on May 12, 1776.

Portrait of Anne Robert Jacques Turgot, intendant of Limousin
Oil on canvas by unknown artist 1822
after the painting of Francois-Hubert Drouais 1767
© REGION LIMOUSIN. Service de l'inventaire et du patrimoine culturel.
Tableau : portrait en buste de Anne-Rober-Jacques TURGOT, Préfecture de Limoges
Photographer: Philippe Rivière. 1998.
See also

Taxation in Pre-Revolutionary France
More History