HISTORY MAP ARCHIVE

Browse the Map Archive
The art and history of cartography, aka mapmaking, goes back to ancient times.

The oldest maps found so far date from about 2300 BC and were created by the Babylonians, who drew their maps on clay tablets.

The Egyptians, too, were busy mapmakers.

All these maps were focused on specific areas of the world.

It took the philosophizing Greeks to get us maps of the entire world, maps of the earth and the globe.

Or at least what they thought it could look like.

The Etymology Dictionary informs us that our English word map derives from the Latin word mappa, meaning napkin or cloth on which maps were drawn.



The Map Archive
This map collection is indexed chronologically and by continent.



Some Map History and Trivia
Here is

Herodotus' Map of the World.

MAP OF THE WORLD - HERODOTUS
Library of Congress, Washington, D.C.
And this little gem is a World Map compiled around 700 to 500 BC by the ancient Babylonians:

Babylonian World Map
British Museum London

See

more details about this ancient map provided by the British Museum.
By the way, is Russia in Europe or in Asia? Here is your answer.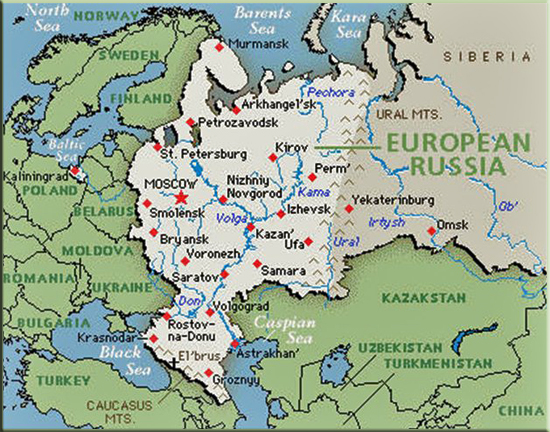 MAP OF EUROPEAN RUSSIA
Source Unknown