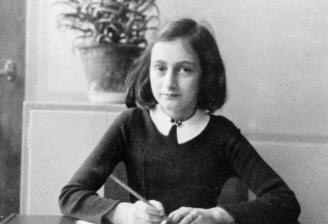 Anne Frank 1929 - 1945


Anne was born in Frankfurt/Main, Germany. She died in the Nazi concentration camp at Bergen-Belsen, Germany, because she was Jewish. Anne's full name was Anneliese Marie Frank.
Anne keeps the sad record of probably having been the most well known

Holocaust victim.


What Was the Story of Anne Frank?
Nut

Adolf and his Nazis ruled. In 1933, Anne's family fled from Germany to Amsterdam, the Netherlands, lived in hiding there from July 9, 1942 to August 4, 1944, and Anne kept a diary of it.
This diary was first published as Het Achterhuis, or The Annex, in 1947. It was later translated and published as the Diary of a Young Girl.
Some poor character was ratting on them and the Nazis discovered the hiding place.
Anne Frank's Family
Anne's father was Otto Frank who lived from 1889 to 1980.
Her mother died January 18, 1945.
Anne had one sister, Margot. Both girls died of typhus at Bergen-Belsen.
Anne Frank Quoted
Everyone gasps at Anne Frank's quote,
"In spite of everything I still believe that people are really good at heart."
Anne Frank Facts and Trivia
The former hiding place in Amsterdam is now a museum and you are welcome to visit it.

Wee Anne had also written several short stories.

There were several other Jews that were in hiding together with the Frank family.

Anne's life was made into a movie - The Diary of Anne Frank, 1959
Go here for more about

World War II.
And here are more

Anne Frank links.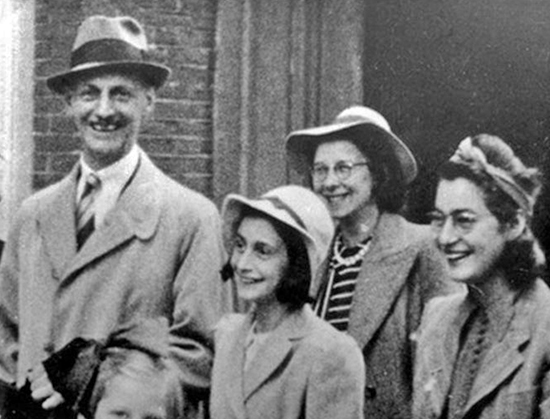 Anne Frank and her Father Otto in 1941
NRC Handelsblad Archive
More History