Margaretha Geertruida (Griet) Zelle, the one and only MATA HARI
Bettmann/Corbis
Mata Hari 1876-1917
Mata Hari was a dancer and a lady who had many lovers from the upper crust.
And if that is not already cool enough, this will be:

Allegedly, Mata Hari was a spy. Actually, she got shot for being a double agent.

Still so-so on Mata Hari?

Garbo decided to portray her in the 1931 MGM film Mata Hari.

Now I got your attention.


What's With the Name?
Matahari is the Indonesian word for sun.
Mata Hari's Life
Mata Hari was born Margaretha Geertruida Zelle on August 7, 1876. And it all started at Leeuwarden, Friesland, the Netherlands.
Here is Leeuwarden on a map:

Map Location of Leeuwarden, Netherlands - Map of Europe in 1911
Click map to enlarge
Mata Hari's background was the middle-class. Her father, Adam Zelle, made a good living as a milliner (he made hats.) That is until his fortune went south.
Her mother was Antje van der Meulen and of Javanese descent. Margaretha was their only daughter but there was at least one other sibling.
Mata Hari — The History Background
When Mata Hari was born, fellow Dutch countryman Vincent van Gogh was 23 years old with still both ears intact.
At the time, the king of her country was William III and Holland's capital The Hague was full of colonial soldiers on leave from the Dutch East Indies, one of the overseas territories of the Netherlands until December 1949, now Indonesia.
See also

Governments of the Netherlands.

Holland and The Netherlands are often used synonymously.
Mata Hari — The Early Years
In January 1889, Adam Zelle went bankrupt.
On September 4, 1890, Adam and Antje separated.
In May 1891, Margaretha's mother died.
The siblings were split up and 15-year old Margaretha was given to relatives.

In November 1892, Margaretha went to attend a college for teachers in Leiden, Netherlands. She had to leave because of her affair with the headmaster.

Margaretha moved to The Hague to live with an uncle.
In March 1895, Margaretha answered a personal ad in which an "Officer recently returned from the Indies seeks affectionate young woman for marriage". The officer in question was Rudolph MacLeod, aka John MacLeod, colonel in the Dutch Army, who was deployed in the Dutch East Indies and on leave to visit home. His family was Scottish, as the name suggests, and had settled in Holland.
On July 11, 1895, Margaretha married Rudolph MacLeod. He was 19 years her senior. The two settled in Amsterdam.
On January 30, 1897, Margaretha gave birth to her first child, son Norman John.

In May 1897, the family moved with Rudolph, who had his next assignment in Indonesia (Java and Sumatra)
The MacLeod's lived abroad from 1897-1902.

Mata Hari Before 1900
Source unknown
Mata Hari — The Rudolph Disaster
Apparently, the man was able to combine heavy drinking, gambling, and swearing with the occasional fistfight. Additional points for beating the wife, being a miser, and bringing home syphilis from the local brothel.

"Sometimes he jumps out at me with red, bloodshot eyes
and spits on me... I wanted to be bitten by a snake tonight
so I would not have to go back to him."
Margaretha MacLeod
Now Rudolph's version, who was fed up with his wife's adultery . . .
"If I could deliver myself of this bitch I would be happy.
Sometimes I cannot bear to have this creature around me.
But what can I do to get rid of her?"
Rudolph MacLeod
On May 2, 1898, and while still on Java, Margaretha gave birth to her second child, daughter Jeanne-Louise.
On June 25, 1899, both children were poisoned, maybe by a lover of the children's nurse, maybe not. Maybe not even poisoned at all. Norman died, Jeanne-Louise survived. Another theory is that Margaretha had contracted syphilis from her husband and that she had passed it on to the baby.
In 1900, Rudolph quit the army.
In 1902, and back in Europe, Rudolph and Margaretha separated. Daughter Jeanne-Louise went with father Rudolph because he just took her.
In 1903, 26-year-old Margaretha went to Paris. But without a job she couldn't hang on. Back to the Netherlands, taking a deep breath, and back to Paris, this time to stick.
Mata Hari — Paris and Fame
Lady MacLeod, the Javanese princess, was Margaretha's stage name and character. She appeared in the drawing room of Madame Kiréesky and others, and finally decided to go by Mata Hari.
Her big break came on May 13, 1905, at Guimet's theater, where she performed completely, yet tastefully, in the nudes. Erotic dancing was a niche market, and that evening a great success for Margaretha.
Together with other artists, they slapped a show together, gave it a general Hindu dance theme, and Mata Hari became a star.

Mata Hari notwithstanding the occasional Greek stage decor
Mata Hari, Paris, Museum Guimet/WIKI

The show got booked, the ensemble went on tour, and audiences in Paris, Brussels, London, Madrid, Berlin, the Hague, Vienna, Cairo and other major cities were fascinated.

Mata Hari's imagination grew proportional to the speed with which her fame increased.
"I was born in Java, in the midst of tropical vegetation, and,
since my earliest childhood, priests initiated me into the deep significance of these dances which form a real religion."
Mata Hari
And why not. The more exotic the better. The press ran with it, Mata Hari's background changed and developed, people loved it, no questions asked because, let's face it, nobody really watched her show for the articles.


Less is More: Mata Hari Featuring Jewelry, 1906
Source unknown


The legal separation from MacLeod, by the way, came in 1906. Mata Hari was now officially divorced.

Mata Hari Postcard, Paris 1906
Source unknown
Mata Hari — The Spy Years
All went downhill for Mata Hari when in 1914

WWI broke out.
The events might have happened like this:
She was performing in Germany at the time and the Germans took the opportunity to confiscate her fortune and sent her off with nothing. Mata Hari went back to Amsterdam and had a chat with the German consul there, Consul Krämer.
It was there when they settled on a bargain, a bargain that actually might or might not have been offered or agreed upon: Her stuff back in return for some spying activity.

Either this happened or she was just anywhere in Europe and simply needed money. She then was offered a good sum in exchange for information.

Let's say something like this actually happened. Then it would be also reasonable to believe that the French authorities approached Mata Hari and asked her to counter-spy for the Allies.
At this point, any of the following scenarios could haven been true. Mata Hari could have been
a) loyal to the German cause (spy)

b) loyal to the Allies (spy)

c) pretended to be loyal to the Allies, but liked the Germans best (double agent)

d) pretended to be loyal to the German cause, when in fact she double crossed them and was loyal to the Allies all along (double agent)

e) used by the Germans who let her believe she worked for the French, when in fact she played right into German hands (framed spy)

f) convinced that she was spying for the Germans but her memos ended up on French desks (framed spy)

g) shifting loyalty from any option to any other option above (flexible spy)

h) approached and asked to spy for whatever country, but was not willing or able to deliver, hence didn't have to choose sides (no spy at all, just a dancer)

i) approached and asked to spy and she agreed in order to save her hide. Whoever country asked her at any one given moment, she would answer in a fashion that would permit her to live to dance another day. (dancer with a spy-store shopping bag in her hand that was given to her)
Mata Hari might or might not have been Agent H 21. Today, the French still insist that she was.

Mata Hari's Passport
Ministère de la Défense


In any event...
Somehow Mata Hari wiggled her way through the first three years of World War One. In January 1917 she returned to Paris.
On February 13, 1917, the French Secret Service arrested her in Paris at the Hotel Elysee Palace. She was accused of spying for the enemy, and imprisoned at Saint-Lazarre, a prison for women.
Brought before a military court on July 24 and 25, 1917, in Paris, the verdict was death by firing squad.

On August 18, 1917, the New York Times reports:
Mata Hari was executed on October 15, 1917, at the firing range of Vincennes, near Paris, France.
Check

this event in the Timeline of World War One.

Nobody came to claim her body, so it was donated for medical research.

Mata Hari Close-Up
Harlinque/H. Roger-Viollet
Did She or Didn't She?
So, was Mata Hari a spy or not? And if yes, for whom?
Good question. Many of her lovers were military officers and she had easy access to high-society. She was certainly attractive to recruiters.
It seems at this point, however, that there is no conclusive evidence to either prove or disprove the fact that Mata Hari was a spy, let alone a double agent.
But if she didn't leave incriminating evidence behind, wouldn't that make her the perfect spy?
Yes. Definitely maybe.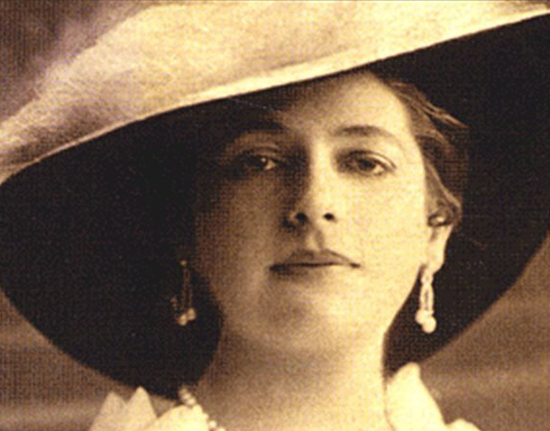 Mata Hari
Bundesarchiv


The British and the French Archives Today
Here is a

BBC article about Mata Hari's MI5 encounters.

If you are ready to dig into the archives of the French secret service, they will actually let you. At least the dossier that they got prepared for tourists. Look for File GR/9JJ/968 for all things Mata Hari.
By the way, what's today's official French comment regarding Mata Hari? Was she or wasn't she?
If she was, the insignificance of the information she was able to deliver now seems proven. The record suggests that Mata Hari was somewhat mundane, financially struggling, very naive about the realities of espionage, trapped by a subtle interplay between law against French and German espionage and overwhelmed by the sequence of events which lead to the firing squad.
The French
But then again, wouldn't a really good spy have you believe just that?

Mata Hari 1910
Bundesarchiv
And finally, what's Leeuwarden's (Mata Hari's hometown's) comment?
Evert Kramer, custodian of a large collection of Mata Hari memorabilia at the Fries Museum in Leeuwarden, in an article by John Lichfield, NZ Herald:
She was clearly guilty. She did spy for the Germans, that is certain. She also made several offers to spy for the French.

Until all the Mata Hari papers are declassified by the French government in 2017, we cannot know the full truth.

Even then, I doubt whether the full story will be revealed.
More History