Francisco I. Madero 1873 - 1913
Francisco Ignacio Madero was the president of Mexico from 1911 - 1913.

Originally, Francisco Madero was a landowner in northern Mexico.

Madero decided to give it a go at the presidential elections of 1910.

But president Porfirio Díaz won instead, as dictators do. Next thing Madero knew, he found himself in jail in San Luis Potosí.


Madero managed to escape to San Antonio, Texas, United States, disguised as a railway worker.
While in the States, Madero wrote his manifesto, the Plan of San Luis Potosí. Madero declared a revolution was necessary and surrounded himself with armed men who shared this opinion. The entire outfit came back into Mexico and was ready to rumble.
In Mexico, many unhappy peasants, aka potential guerrillas, agreed with the Plan of San Luis Potosí, among them

Ambrosio Figueroa,

Pancho Villa and

Emiliano Zapata. They joined forces and it worked — a revolution was launched.
Dictator Diaz resigned on May 25, 1911.

Francisco Madero
Madero managed to sit down on the presidential chair, but it was a hot seat. General

Victoriano Huerta fancied it plenty and had Madero thrown in jail.
What went wrong?
Madero was politically a moderate. His policy of "fairness and honesty" would have worked in a perfect world but the dirty chaos of the Mexican Revolution favored the less scrupulous.
Madero was assassinated by Huerta's men in Mexico City on February 22, 1913. The official version was that he was shot while trying to escape.
Here is Harold Gordon as Francisco Madero at that very moment in the brilliant 1952 movie

Viva Zapata!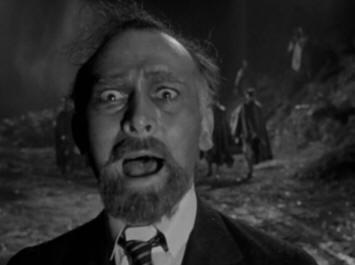 Harold Gordon as Francisco Madero
Viva Zapata! 1953
20th Century Fox