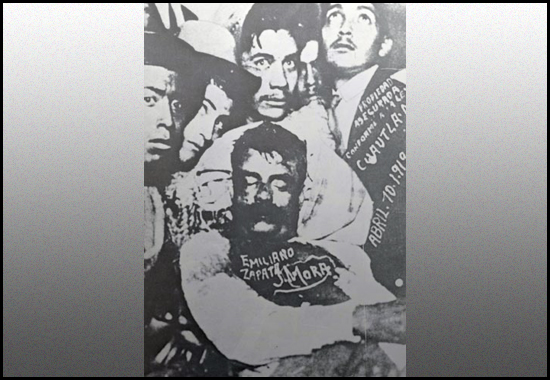 EMILIANO ZAPATA ASSASSINATED
Mexican History 1919

Mexican Revolution Timeline - Year 1919


Late February 1919


Zapata has to retreat from Jojutla. He moves first toward Jonacatepec, and then toward Tochimilco.

March 17, 1919


Zapata sends a letter to

Venustiano Carranza, "who I believe must be moved sometimes, if only for an instant, by the anguish of mothers . . . "you have tried to convert the revolution into a movement for your own gain . . . "It has never crossed your mind that the Revolution was for the benefit of the masses."
Still military stalemate in

Morelos.

Mid-March 1919
Jesús Guajardo, a colonel in the federal army, quarrels with his commander,

General Pablo González. Gonzalez found Guajardo drinking at a local cantina after he had been ordered into the hills around Huautla to hunt Zapatistas. Guajardo gets arrested. Zapata's spies report this back to

Zapata.

March 21, 1919


Zapata writes a letter to Jesús Guajardo and encourages him to defect.