Morelos
Morelos is a state, Spanish: Estado de Morelos, in central Mexico.
On April 16, 1869, the State of Morelos was separated from the State of Mexico (Estado de México).
Morelos state covers an area of 1,911 square miles, or 4,950 square km. State capital is Cuernavaca. Here are the maps:


MAP OF MORELOS STATE, MEXICO

MAP OF CUERNAVACA (SHADED) IN MORELOS STATE, MEXICO
AND NEIGHBORING STATES - CLICK TO ENLARGE

The name Morelos is derived from José María Morelos y Pavón, a big name in the

Mexican War of Independence from Spain. And here he is: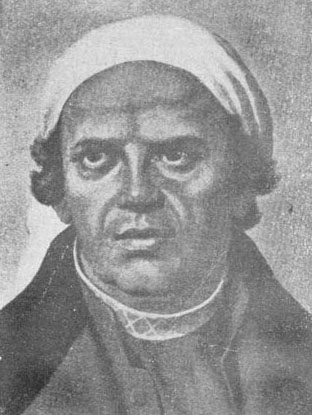 MORELOS, THE FIGHTING PRIEST
WHO HELPED TO FREE MEXICO FROM SPAIN
Here are more history maps

Map of Morelos, Central Mexico
Click to enlarge

Mexico and the State of Morelos
Click to enlarge
What went on in Morelos?
During the 8th and 9th centuries AD, people built some pretty remarkable constructions near today's Cuernavaca. The ancient city is called Xochicalco, which weirdly enough means In the Place of the Flower House.

XOCHICALCO RUINS, MORELOS, MEXICO
Nobody knows why Xochicalco became unpopular and subsequently abandoned by its inhabitants, but UNESCO thought the ruins were incredible enough and declared it a World Heritage Site in 1999.

XOCHICALCO PYRAMIDS
What else happened in Morelos?

Emiliano Zapata was born in Morelos.
Hence, Morelos sat in the front row to watch the

Mexican Revolution.
More History