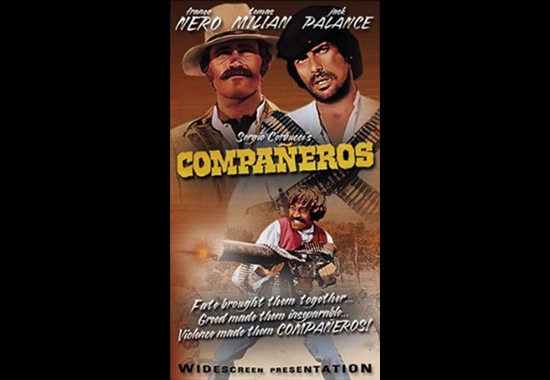 Greed made them inseparable, violence made them Companeros
Companeros (1970)

Companeros, aka Vamos a matar, compaņeros stars Franco Nero as Yodlaf Peterson.
Tomas Milian is El Vasco, Jack Palace is John and Fernando Rey is Professor Xantos.
The tune was written by Ennio Morricone.
The movie's background is the

Mexican Revolution of 1910.

Give me one single case where violence is absolutely necessary.
- Yours.
Video Trailer: Companeros, 1970
Sergio Corbucci's Companeros, mini preview.
Here is

the IMDB entry.
More History