Philip II Augustus 1165-1223
Philip II was also called Philip Augustus, or Philippe Auguste in French.
He was King of France from 1179-1223.
One of his greatest accomplishments was the re-capture of many French territories from the English.
He was also the king who created the

maréchal de france. In 1185, Philip made Henri I Clément the first marshal of France.
Philip went on the

Third Crusade.
The Family of Philip II Augustus
Philip's father was Louis VII.
His mother was Adela of Champagne.
In 1180, Philip married a girl named Isabella. Their son was

Louis VIII. Isabella died in 1190 and Philip married Ingeborg.
English Possessions in France
At the time, England dominated a considerable part of France, i.e. Normandy, Maine, Anjou, Touraine, Aquitaine, and Brittany were all in English hands.
Here is a map: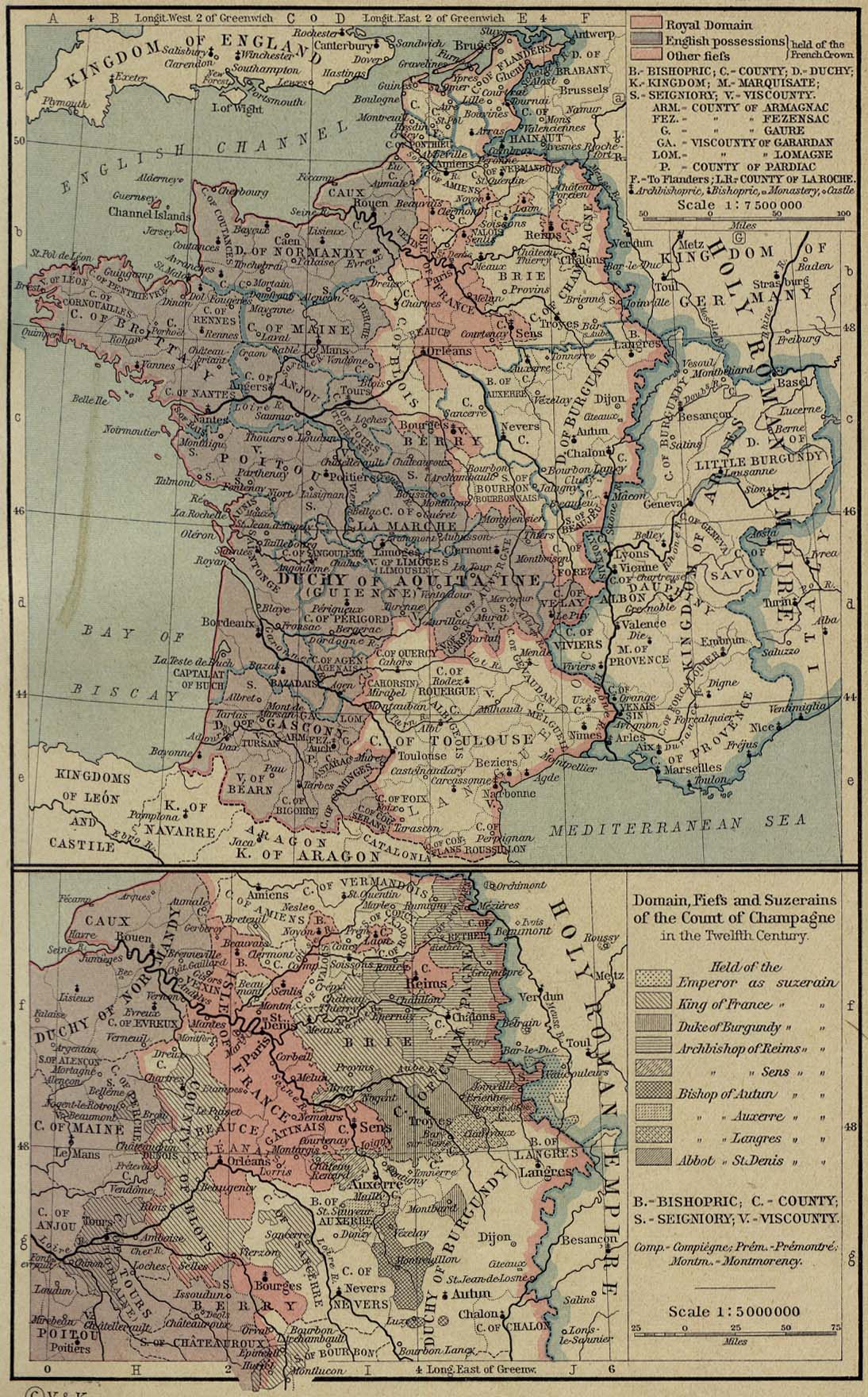 Map of France 1154-1184
Click to enlarge.
Philip successfully fought English kings

Henry II,

Richard I, and

John and won back most of the French territories.

And here is the map of Philip's crusade

MAP OF EUROPE 1190
Click map to enlarge
More History