Explorers, Scientists & Inventors

Musicians, Painters & Artists

Poets, Writers & Philosophers

Native Americans & The Wild West

First Ladies

Popes

Troublemakers

Historians

Archaeologists

Royal Families
Assassinations in History
Who got slain, almost slain, when, how, why, and by whom?

Go to the Assassination Archive

Online History Dictionary A - Z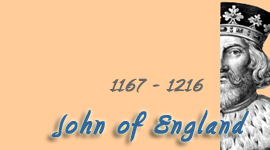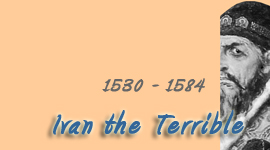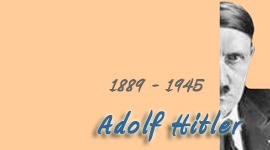 Voyages in History
When did what vessel arrive with whom onboard and where did it sink if it didn't?

Go to the Passage-Chart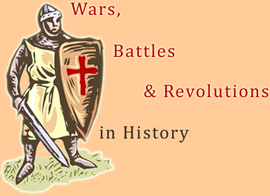 The Barbarians
The Greeks called foreigners in general barbarians, which was a tad on the politically incorrect side of things considering the root of the word.
How's that?

When the cheerful ancient European couldn't understand a word of what a foreigner said, he made fun of how he talked. Bar-bar would be equivalent to the English blah-blah. Make the bridge to Blahblahrians...

Later, the word barbaros was put into the dictionary of the ancient Greek. The word stood for everything that was foreign, strange, or ignorant.

Much later, people looked up their Latin dictionary and found the word barbaria, which meant foreign country. In other words, the expression was so hip that the barbarians (i.e. the Romans) decided to keep it.

Barbarians Today

When a historian talks about Barbarians, he probably refers to any or all of the following tribes:



And here is the map of the Germanic Migrations and Conquests, 150-1066:

GERMANIC MIGRATIONS AND CONQUESTS
Click map to enlarge

Roman Empire 5th Century: Routes of the Barbarian Invaders
More History