Map Description
Historical Map of Rome in 350 AD and Athens in 200 AD.
Plan of Imperial Rome 350 AD
Plan of Republican Rome 40 BC
Plan of the Acropolis of Athens
Plan of Athens 200 AD

Plan of Imperial Rome superimposed on a plan of the modern city. Approximate date of the plan: 350 A.D.
Augustan Regions
I Capena Gate
II Caelimontium
III Isis and Serapis
IV Temple of Peace
V Esquiliae
VI Alta Semita
VII Via Lata
VIII Roman Forum
IX Flaminian Circus
X Palatine
XI Circus Maximus
XII Piscina Publica
XIII Aventine
XIV Trans Tiberim

Credits
University of Texas at Austin. Historical Atlas by William Shepherd (1923-26).

Related Links


About Augustus

About Servius Tullius

About Marcus Vipsanius Agrippa

About Herodes Atticus

About Hadrian

About Themistocles

About the Persian Wars

About Ancient Rome

Roman Britain

Related Maps


Map of the Forum Romanum

Map of the Vicinity of Rome

Map of Republican Rome

Map of the Roman Bishoprics 12th Century

Map of Rome in the Middle Ages

Map of the Acropolis

Map of Athens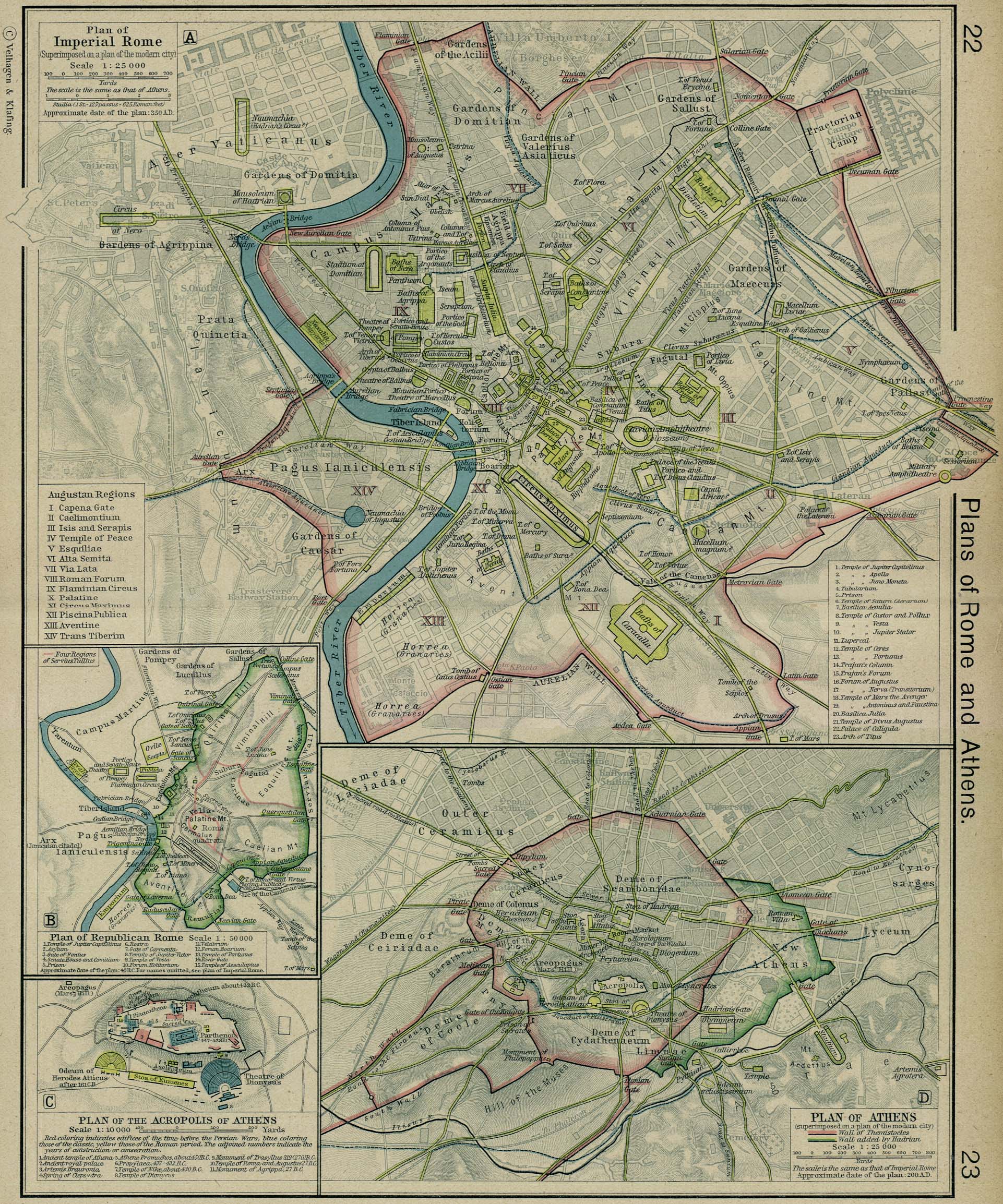 More History