Hadrian 76-138


Hadrian, also spelled Adrian, was Roman emperor from AD 117 to 138. At the time, Hadrian's empire looked like this on a map:

Map of the Vicinity of Rome, 2nd Century AD
Hadrian's Roots
Just like his uncle and predecessor

Trajan, Hadrian was born in Italica, Baetica.

Here is the

map of Baetica.

His original name was Publius Aelius Hadrianus. As emperor, he was called Caesar Traianus Hadrianus Augustus.
Hadrian's Wall
Hadrian's Wall in Britain was one of the many remarkable things Hadrian came up with.
Also illustrated on this map is the Antonine Wall.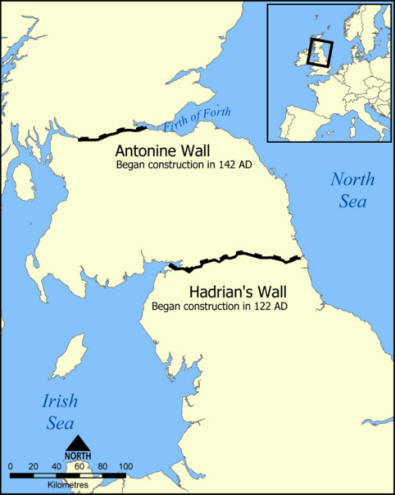 Hadrian's Wall and Antonine Wall

Map of Hadrian's Wall
Click to enlarge

Map of the Limes in Britain, Hadrian's Wall AD 122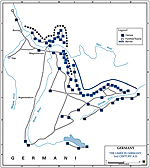 Map of the Limes in Germany 2nd Century AD

Hadrian's Villa
Hadrian was an artist by heart. He built himself a villa at Tivoli, outside Rome, the location of which you can see on this

map.

The word villa might be a bit of an understatement. Hadrian's Villa covered a massive compound of approx. 7 square miles, or 18 square kilometers.
Considered a masterpiece, the building was put on the UNESCO World Heritage site list in 1999.
See also

Roman Britain
And

Rulers of the Roman Empire
And maybe

About the Roman Empire
More History