Maximilian 1832-1867
Maximilian was Ferdinand Maximilian Joseph, the Archduke of Austria and Emperor of Mexico.


Maximilian's Family
Maximilian's older brother was Austria's

Emperor Francis Joseph.
In 1857, Maximilian married Carlotta, or Charlotte, or Carlota, daughter of Belgian King Leopold I and his French wife Marie-Louise of Orléans.

Max's Wife Carlota
or, to be exact,
Marie-Charlotte-Amélie-Augustine-Victoire-Clémentine Léopoldine
Maximilian's Career
Max was admiral in the Austrian navy, and from 1857 until 1859 he was the governor-general of Lombardo-Venetia.
Maximilian and the Mexicans
Maximilian felt flattered when he was offered the Mexican throne.
He was crowned emperor on June 10, 1864, and ruled as Emperor of Mexico from 1864 until 1867.

Emperor Maximilian on Horseback
The Mexicans thought this was a bad joke. At best.
Either by choice or by lack of ability, Maximilian didn't have a clue.
His empire was broke.
But even more importantly, since 1861 Mexico already had a president — the reform oriented and liberal

Benito Juárez.
What Was Going On in Mexico?
Benito Juárez tried to steer his country towards democracy. This alienated the small but dominant minority that had been living a comfortable life so far.
Hence, wealthy conservative Mexicans and

Napoleon III, one of Mexico's major creditors, tried to end the Benito Juárez chapter.
But it was a tricky task because, at the same time, civil unrest had to be avoided. Mexico needed to stay intact, or just intact enough so the powerful few could continue to milk it.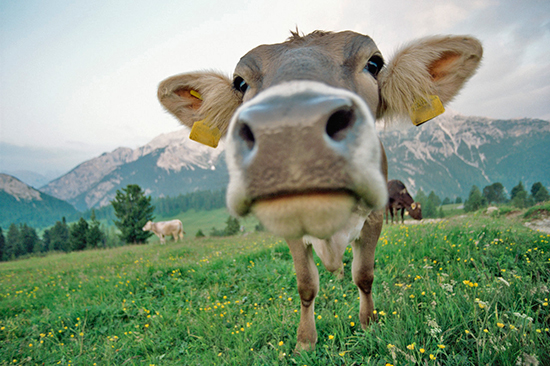 Mexico Udderly Tingled

Their plan of action?
Invite a qualified fool to become emperor of Mexico.
And so it happened.
See also

French-Mexican War.
Mexico Begs to Differ
The citizens of Mexico executed Maximilian on June 19, 1867, just outside of Querétaro, which is located north of Mexico City.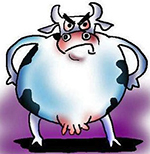 More History