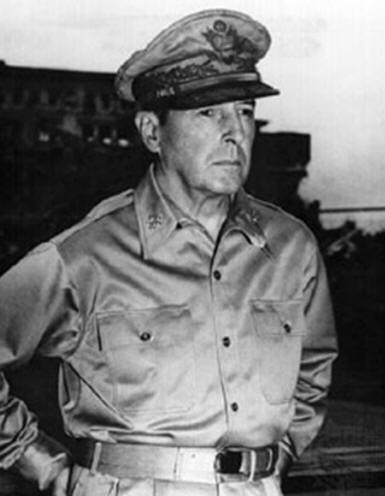 Douglas MacArthur 1880-1964


General Douglas MacArthur fought in

WWI, in

WWII and in the

Korean War.


In 1944, MacArthur kept what he had promised in 1942, his return to the Philippines. Back then the Japanese had driven his troops off the Philippines.
U.S. forces landed on Red Beach on Leyte on October 20, 1944. Here is MacArthur's

I Have Returned speech, which was broadcast via radio.
And here is Leyte on a map:

MAP LOCATION OF LEYTE - PHILIPPINES
On July 8, 1950, MacArthur was given command of U.N. Forces in the Korean War.
Check this event in the

Timeline of the Korean War.
On April 19, 1951, General Douglas MacArthur delivered his

Old Soldiers Don't Die address to a joint session of Congress, quoting an old military song. This was his farewell speech from the army.

President Harry S. Truman had sent him into retirement on April 11, 1951.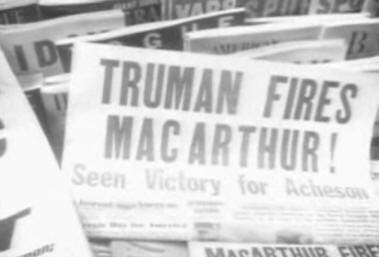 TRUMAN FIRES MACARTHUR
Check the

Korean War Timeline for the year 1951.
Douglas MacArthur Short Biography
1880 Birth at Little Rock, Arkansas

1918 Promoted Brigadier General

1922 Marries Louise Cromwell Brooks

1925 Promoted Major General

1929 Divorce from Louise

1930 Promoted General

1937 Retires from the Army, marries Jean Faircloth

1941, July - Back out of retirement, World War Two calls

1951 April 19 - General Douglas MacArthur's Farewell Address

1964 Death at Washington D.C.
More History