Explorers, Scientists & Inventors

Musicians, Painters & Artists

Poets, Writers & Philosophers

Native Americans & The Wild West

First Ladies

Popes

Troublemakers

Historians

Archaeologists

Royal Families

Tribes & Peoples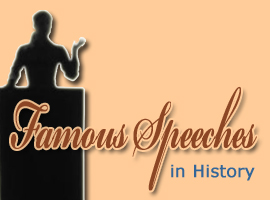 Assassinations in History
Who got slain, almost slain, when, how, why, and by whom?

Go to the Assassination Archive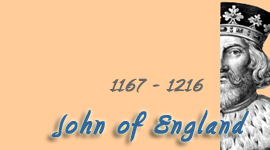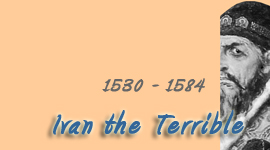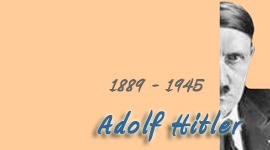 Online History Dictionary A - Z
All-Time Records in History
What was the bloodiest battle, the battle with the least casualties, who was the greatest military leader?

Go to Records in History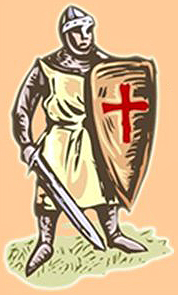 Crimean War 1853-1856
The Crimean War was one of the

Russo-Turkish Wars.

Who Fought the Crimean War?

Russia

vs.

Britain, France, Turkey, and Sardinia


Famous nurse of the war was Florence Nightingale. Semi famous nurse was Mary Seacole.

Why Was the Crimean War Fought?

Russian Orthodox and French Catholic leaders had been bickering over control of religious sites in the Holy Land since quite a while.

In 1853, monks of both camps clashed in Bethlehem, then part of the Ottoman Empire, and some of them ended up dead.

Russia, led by Tsar Nicholas I, sent her troops to show the Turks. Britain and France feared a potential Russian dominance in the Middle East.

Turkey declared war on Russia on October 5, 1853. Britain and France declared war on Russia in March 1854. Sardinia-Piedmont joint the belligerents on January 26, 1855.

The Crimean War ended in early 1856 and was concluded by the Treaty of Paris 1856.
The Battles of the Crimean War
The Battle of the Alma was fought September 20, 1854. The British and the French won this battle.
The Siege of Sevastopol lasted from October 17, 1854 - September 11, 1855. The English and the French wanted to come in but the Russians refused to open the gates. For almost a year. The allies eventually came in anyway.
Battle of Balaklava - October 25, 1854
Truce. This battle saw the famous Charge of the Light Brigade.
Battle of Inkerman - November 5, 1854
Also called The Soldier's Battle because this one was messy. Victory for the allies but high number of casualties on both sides.
And here is the map for the Crimean War

CRIMEAN WAR
Click map to enlarge

Also involved was British Commander John Bythesea. He received the second ever awarded Victoria Cross for gallantry in the face of the enemy (he ambushed Russian couriers and stole their dispatches.)
His medal fetched £155,350 at an auction on April 19, 2007.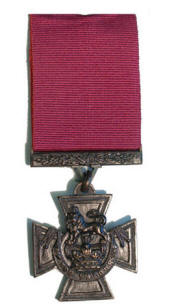 VICTORIA CROSS
And here is a

Crimean War Timeline
More History