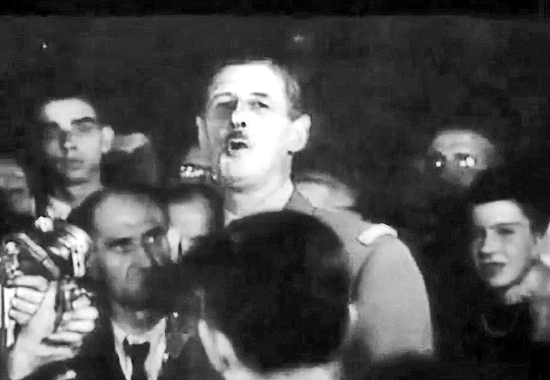 "PARIS OUTRAGED, PARIS BROKEN, BUT PARIS LIBERATED!" - 1944

Paris Liberated
It follows the English translation of the transcript from Charles de Gaulle's Paris Liberated speech, delivered at City Hall, Paris, France - August 25, 1944.
Go here for the

French transcript of this speech.



| | |
| --- | --- |
| | Why should we hide the emotion which seizes us all, men and |
women, who are here, at home, in Paris that stood up to liberate itself and that succeeded in doing this with its own hands?

No! We will not hide this deep and sacred emotion. These are minutes which go beyond each of our poor lives. Paris! Paris outraged! Paris broken! Paris martyred! But Paris liberated! Liberated by itself, liberated by its people with the help of the French armies, with the support and the help of all France, of the France that fights, of the only France, of the real France, of the eternal France!

Well! Since the enemy which held Paris has capitulated into our hands, France returned to Paris. She has returned bleeding but resolute. She has returned, enlightened by this immense lesson, but more certain than ever of her responsibilities and her rights.

I say responsibilities first because for the moment we are still at war. The enemy totters but he is not yet beaten. He remains on our soil.

It would not even be enough, after what has happened, if with the help of our dear and admirable allies we chased him out of our country. We want to go to his country as we should, as conquerors.

This is why the French advance guard has entered Paris with guns blazing. This is why the great French army from Italy has landed in the south and is advancing rapidly up the Rhône valley. This is why our brave and dear Forces of the interior are going to arm themselves with modern weapons. It is for this revenge, this vengeance and justice, that we will keep fighting until the last day, until the day of total and complete victory.

This duty of war, all the men who are here and all those who hear us in France know that it demands national unity. We, who have lived the greatest hours of our History, we have nothing else to wish than to show ourselves, up to the end, worthy of France.
Long live France!


More History