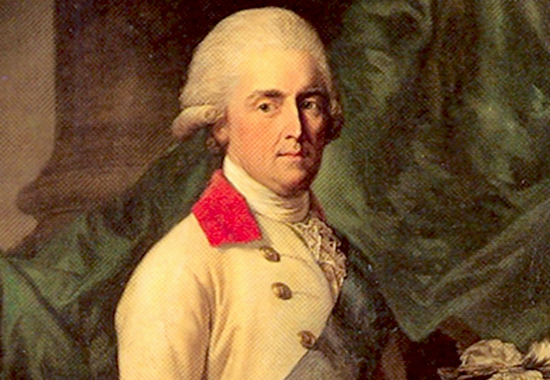 Frederick Augustus I 1750-1827
Image Above

Friedrich August I

Oil on canvas. Detail from the painting by Anton Graff, 1795.

Gemäldegalerie Alte Meister, Dresden


Frederick Augustus I was king of Saxony from 1806 until his death in 1827.
His father was Frederick Augustus III, the king of Poland and, as Frederick Augustus II, elector of Saxony.
Frederick Augustus I was also the duke of Warsaw. In 1791, he was invited to become king of Poland, but he declined.
Also in 1791, Frederick hosted the meeting that would result in the

Declaration of Pillnitz.
In 1806, Frederick made peace with

Napoleon and shared the emperor's success but later also his defeat.
Here is the map
More History