Explorers, Scientists & Inventors

Musicians, Painters & Artists

Poets, Writers & Philosophers

Native Americans & The Wild West

First Ladies

Popes

Troublemakers

Historians

Archaeologists

Royal Families

Tribes & Peoples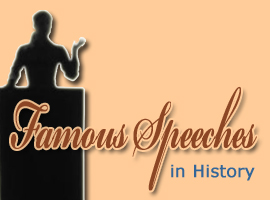 Assassinations in History
Who got slain, almost slain, when, how, why, and by whom?

Go to the Assassination Archive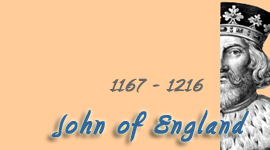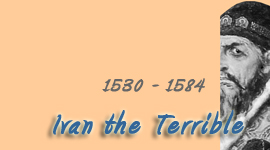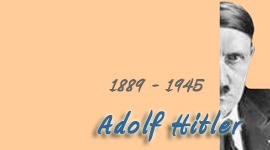 Online History Dictionary A - Z
All-Time Records in History
What was the bloodiest battle, the battle with the least casualties, who was the greatest military leader?

Go to Records in History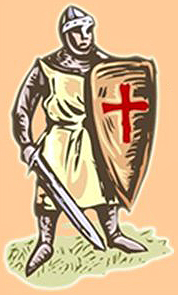 Battle of Copenhagen — April 2, 1801
The Battle of Copenhagen was part of the

French Revolutionary Wars.

WHO FOUGHT?

Britain vs. Denmark

Britain's commander-in-chief was Sir Hyde Parker. Also fighting for the English was Horatio Nelson.

Nelson was hungry for battle and suffered from selective eyesight. When Parker gave the signal to discontinue action in order to avoid unnecessary losses, Nelson held the spyglass to his almost blind right eye, purposely didn't see Parker's sign, and fought on until the Brits had the victory in the bag.

The Battle lasted approximately six hours.

WHY DID THEY FIGHT?

Denmark, Sweden, and Russia agreed on an Armed Neutrality. England thought that agreement stunk because a) it threatened England's access to the Baltic, thus England's supremacy at sea, and b) it made England's enemies way too strong.

The English told the Danes to leave the agreement. The Danes did not and were consequently fired upon.
THE OUTCOME AND CONSEQUENCES
The British won the battle.

The Danes suffered 1,700 casualties and the British 941.
Parker was replaced by Nelson as commander-in-chief.

Russia's new Czar

Alexander I turned out to be against the Armed Neutrality, which was dissolved in May 1801.
More History