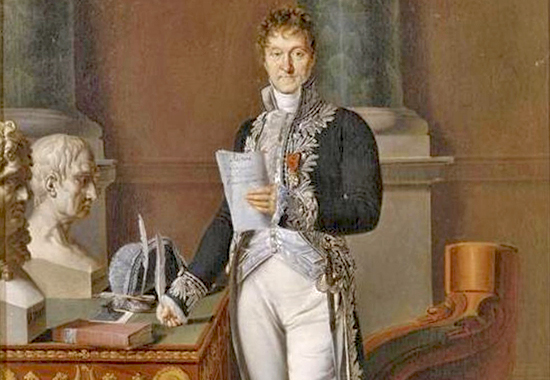 Lazare Carnot 1753-1823
Image Above

General Lazare Nicolas Marguerite, Comte Carnot

Oil on canvas by unknown artist c. 1815

Versailles. Musée de l'Histoire de France,

His full name was Lazare-Nicolas-Marguerite Carnot.
Carnot was a military engineer and managed to revolutionize warfare during the

French Revolutionary Wars.
Being a member of the

Directory, Carnot also played a part in the politics of the

French Revolution.
Together with

Jean-Baptiste Jourdan, Carnot won against Austria at the

Battle of Wattignies, located in northern France, on October 15-16, 1793.
More History