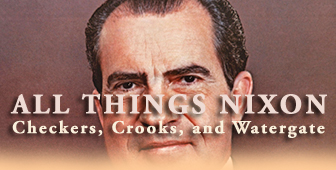 Assassinations in History
Who got slain, almost slain, when, how, why, and by whom?

Go to the Assassination Archive
Voyages in History
When did what vessel arrive with whom onboard and where did it sink if it didn't?

Go to the Passage-Chart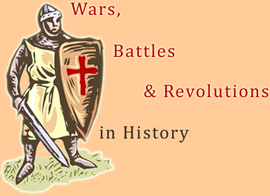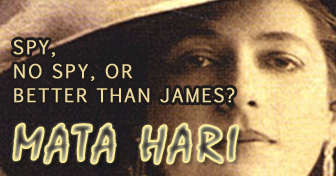 The Divine Almanac
Who all roamed the heavens in olden times? The Who's Who of ancient gods.



Check out the Divine Almanac
Herodian Dynasty 1st Cent BC - 1st Cent AD
The Herods ruled in Judaea (modern Israel) during the first century BC and the first century AD. They were Edomites.
Around the year 125 BC, and according to Josephus, the Maccabeans forced them to circumcise their people.


The rule of the Herodian dynasty was under Roman control. Here is their family tree:

Antipas
Governor of Idumea
Son: Antipater
|
Antipater
Governor of Judaea 47 BC - 43 BC.
Sons: Phasael, Herod the Great, Joseph, Pheroras
Daughter: Salome
|

________________________________________
|
|
|
|
|

Phasael
Governor of Jerusalem

Herod I the Great
King of Judaea 37 BC - 4 (?) BC


Joseph

Pheroras

Salome


Here is a map of the kingdom of Herod I the Great and its division amongst his sons:


Map of Herod I the Great's kingdom
Click to enlarge

Wives and children of Herod the Great:
First wife:
Doris - Son: Antipater (a)

Second wife:
Mariamne I -
Granddaughter of High Priest Hyrcanus II. Killed by Herod. Sons: Alexander (b) and Aristobulus (c)

Third wife:
Mariamne II -
Mariamne II was the daughter of the high priest Simon. Son: Philip, or Herod Philip (d)

Fourth wife:
Malthace - Sons: Archelaus (e) and Herod Antipas (f)

Wife:
Cleopatra of Jerusalem - Son: Philip (g)

More wives and children:
Herod the Great had all in all 10 wives and 15 children.


Children of Herod the Great:
(a) Antipater
His father Herod had him killed five days before his own death because of Antipater's conspiracy against Herod.

(b) Alexander
Killed by Herod.

(c) Aristobulus
Killed by Herod.
Son: Herod Agrippa I (h) Daughter: Herodias (i)

(d) Herod Philip
Wife: Herodias (i) Daughter with Herodias: Salome
Herodias left Herod Philip to marry Herod Antipas.

(e) Archelaus
Ethnarch of Judaea. The Romans fired him in 6 AD and Judaea was henceforth ruled by Roman governors, the last of whom was Pontius Pilate from 26 AD - 36 AD.

(f) Herod Antipas
Tetrarch of Galilee and Peraea until 39 AD. He had John the Baptizer beheaded. Herod Antipas was exiled to Gaul. Herodias went with him.
First wife: daughter of Nabataean king Aretas of Arabia. Herod Antipas divorced her in order to marry Herodias.
Second wife: Herodias (i)

(g) Philip
Tetrarch of Northern Palestine until 34 AD.


Grand-children of Herod the Great:
(h) Herod Agrippa I
King of Judaea from 41 AD - 44 AD. He was the one who killed the apostle James. According to the New Testament, Herod Agrippa I was killed by God during a public speech.
Son: Herod Agrippa II
Daughters: Bernice, Drusilla, and Mariamne III

(i) Herodias
The one who told her daughter Salome to ask for the head of John the Baptizer.
First husband: Herod Philip (d). Daughter with first husband: Salome.
Second husband: Herod Antipas (f)
More History