Chief Joseph 1840-1904
Image above:

Chief Joseph

Edward S. Curtis Collection / Library of Congress
Chief Joseph was born Hin-mah-too-yah-lat-kekt, which means Thunder Rolling Down the Mountain.
Chief Joseph was a leader of the Nez Perce, or Nez PercÚ, tribe. Here are the maps. Look in the Montana, Idaho, Oregon, Washington area.

United States - Early Indian Tribes
Click map to enlarge

Native American Tribes
Click map to enlarge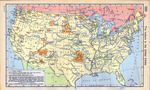 Native Americans 1911
Click map to enlarge

To avoid the whites who wanted his people to resettle on a reservation in Idaho, Chief Joseph made an attempt to escape to Canada.
The group started marching on June 17, 1877. By September 30, 1877, they had covered a distance of about 1,700 miles or 2,735 kilometers.
The whites, led by General Nelson A. Miles, were on their heels and on October 5, 1877, Chief Joseph was forced to deliver his

Surrender Speech. His people were stopped just 40 miles from the Canadian border.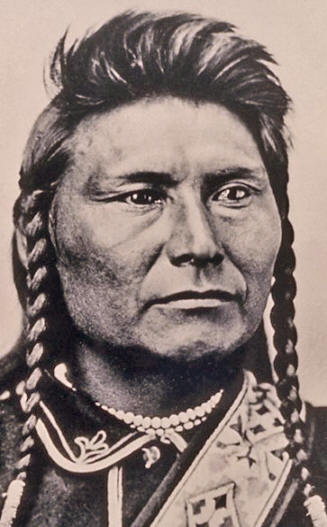 Chief Joseph
More History