Browse the History Picture Archive
Picture Archive A - C

Picture Archive D - M

Picture Archive N - Z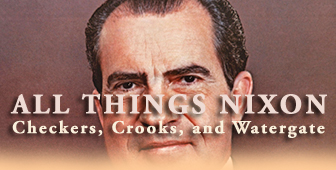 Assassinations in History
Who got slain, almost slain, when, how, why, and by whom?

Go to the Assassination Archive
Voyages in History
When did what vessel arrive with whom onboard and where did it sink if it didn't?

Go to the Passage-Chart
Image Description
Pearl Harbor Attack December 7, 1941
Illustrating:
The forward magazine of USS Shaw (DD-373) explodes during the second Japanese
attack wave.

To the left of the explosion, Shaw's stern is visible, at the end of floating dry-dock YFD-2.

At right is the bow of USS Nevada (BB-36), with a tug alongside fighting fires.

Photographed from Ford Island, with a dredging line in the foreground.

Credits
Naval History & Heritage Command


Related Links


About the Pearl Harbor Attack

World War II

Franklin D. Roosevelt

Isoroku Yamamoto

Trinity Site Photos

Pearl Harbor Photos

Pearl Harbor Attack Timeline


More History