Map Description
History Map of the Middle East 2010

Illustrating
Political map of the countries in the Middle East

Scale 1:21,000,000

Golan Heights is Israeli-occupied Syria.

West Bank and Gaza Strip are Israeli-occupied with current status subject to the
Israeli-Palestinian Interim Agreement -- permanent status to be determined through
further negotiation.

Israel proclaimed Jerusalem as its capital in 1950, but the US, like nearly all other
countries, maintains its Embassy in Tel Aviv.


Credits
Courtesy United States Central Intelligence Agency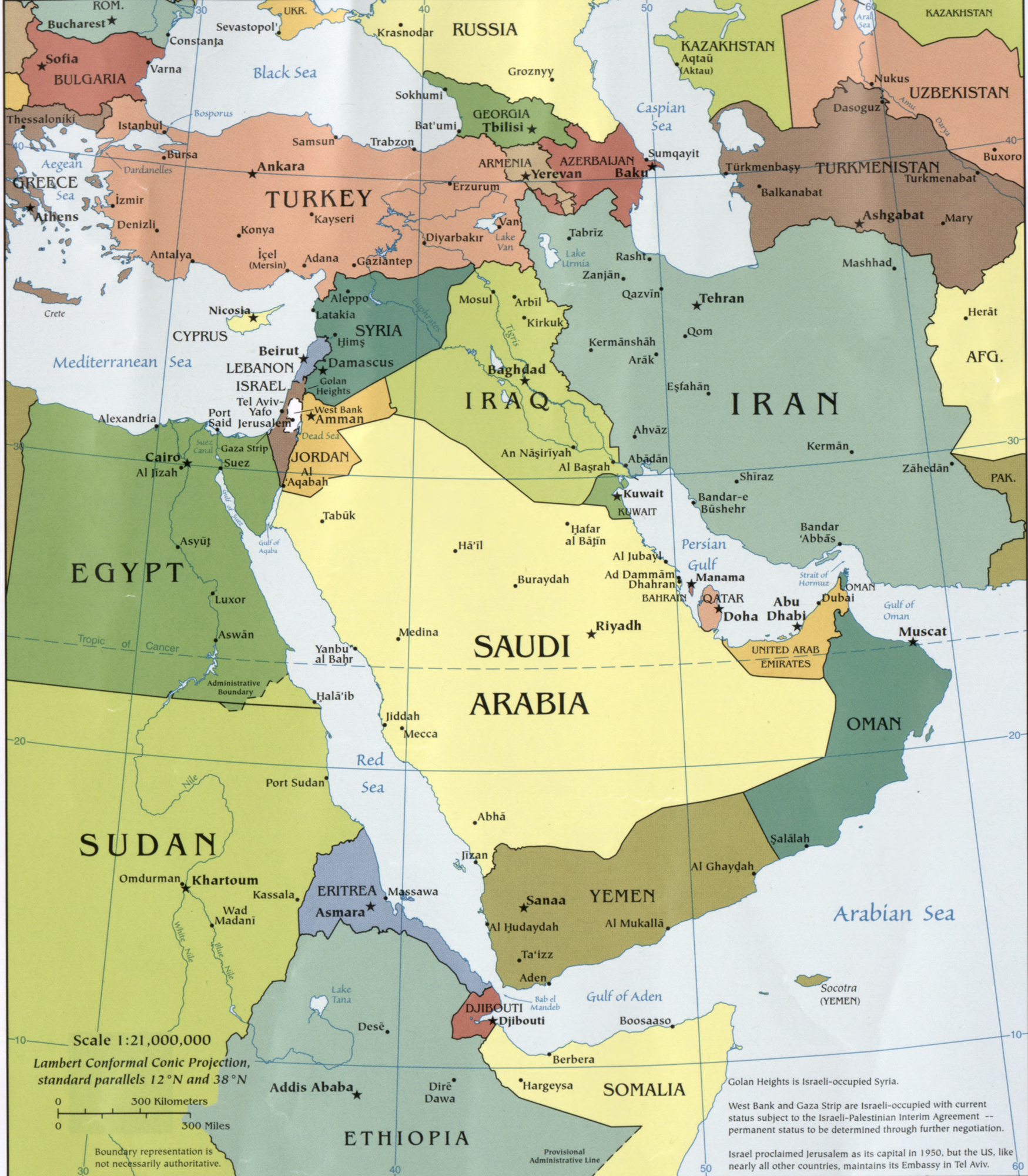 More History