Map Description
Historical Map of Western and Central Europe - The Progress of the Reformation of 1560.
Illustrating
gray - Anglican
yellow - Calvinist
blue - Lutheran and kindred reformers
orange - Waldensians, Bohemian Brethren
pink - Socinians
green - Anabaptists

States which had adopted the Reformation are colored in full. In those which remained Catholic,
the extension of reformed opinions is indicated by bars of color. The different colors indicate
different forms of the reformed faith.

In Germany, certain important towns, chiefly Imperial Towns, which had admitted the Reformation
before 1560, are inserted, though not all remained Protestant in 1560.

Credits
University of Texas at Austin. Cambridge Modern History Atlas, 1912.



Related Links


About Martin Luther

About John Calvin

Related Maps


Map of Europe about 1560

Map of the Religious Situation in Europe about 1560

Map of the Religious Situation in Central Europe about 1560

Map of Commerce of Christendom in the 16th Century

Map of the Spanish Monarchy under Philip II

Wytfliet's Map of the World 1598

Map of Western Europe in the Time of Elizabeth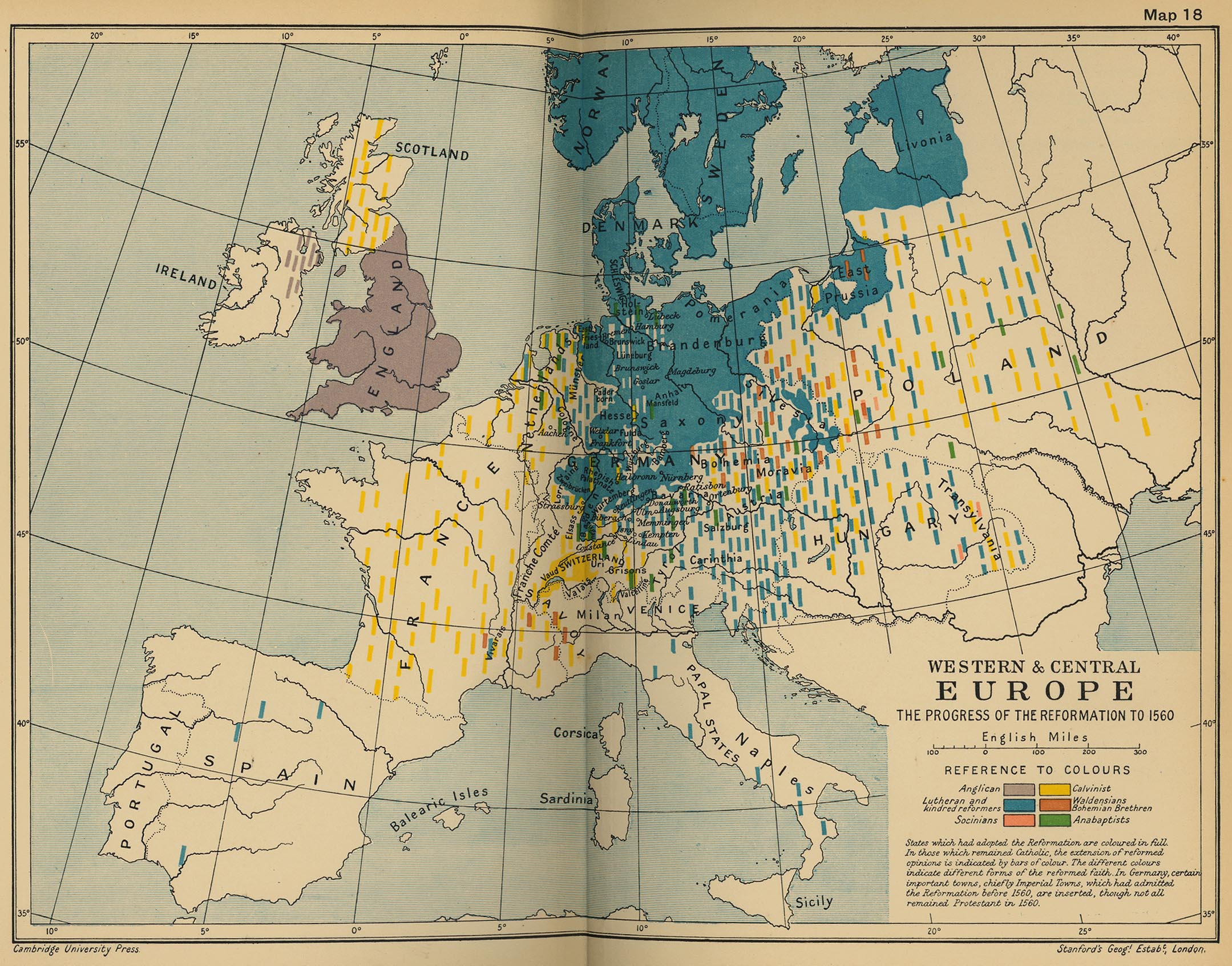 More History