Map Description
Historical Map of Italy about 1050.
Illustrating
- States of the Church

- Domains of the Countess Matilda of Canossa

- Possessions of the Byzantine Empire

- Lombard principalities

- Norman conquests

- Saracenic territory


The figures indicate the date of acquisition by the Normans.

The territory bordered with purple was claimed by the Pope.

C - County
D - Duchy
M - March
Mqu - Marquisate
P - Principality

Inset: The Patrimony of St. Peter
Credits
University of Texas at Austin. Historical Atlas by William Shepherd (1923-26).

Related Maps


Map of Ancient Italy - Northern Part

Map of Italy 500-100 BC

Map of Italy 326 BC

Map of Italy 11th Century

Map of Southern Italy 11th Century

Map of Italy in 1490

Map of Italy 1490 (USMA)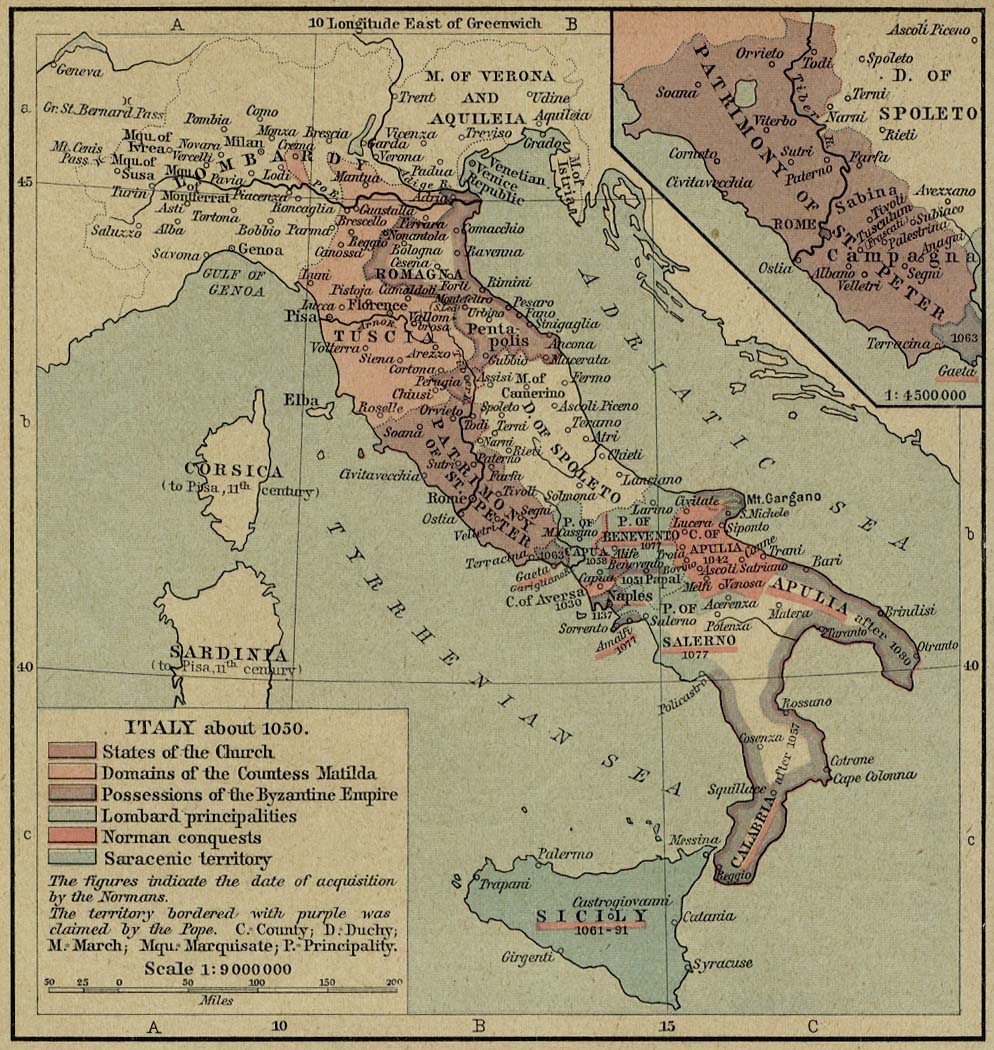 More History