Map Description
Historical Plan of a Mediaeval Manor.
Illustrating
- The Demesne

- The glebe (i.e. strips in the open fields held by the parish church)

- Later enclosures for farming and sheep-raising

This plan of a manor is wholly conventional. It is intended to show: (1) the various features
that might be found in English manors (or vills) of the mediaeval period; (2) the more important
changes in the agricultural system which occurred in England from the fourteenth century
onward.

Many of these manorial features, of course, appeared in similar domains on the continent.
Credits
University of Texas at Austin. Historical Atlas by William Shepherd (1923-26).


Related Links


About Charlemagne

Related Maps


Map of Europe 13th Century

Map of Medieval Universities

Map of Medieval Commerce in Europe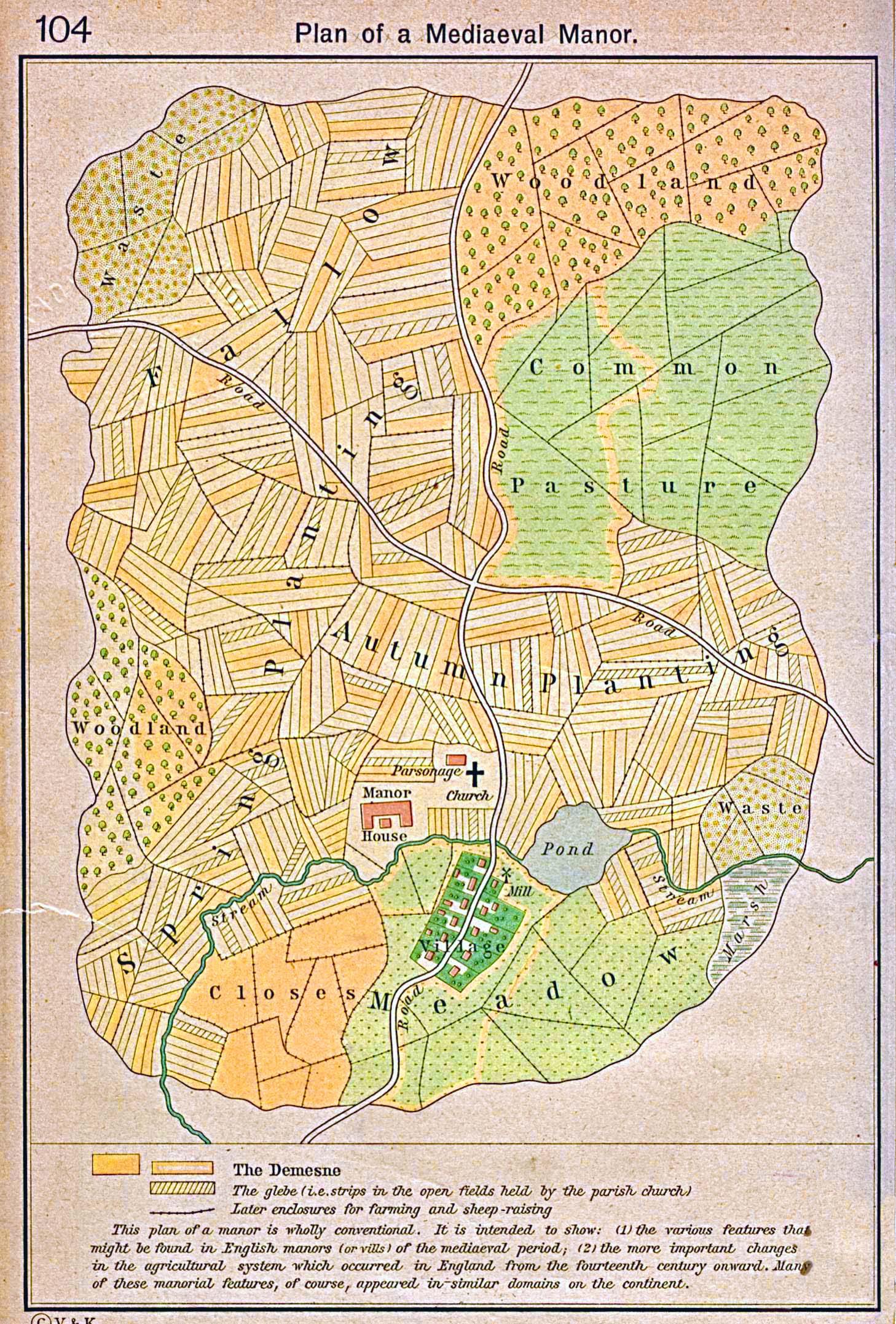 More History