Map Description
Historical map to illustrate the Campaigns of 1685 and 1688 in the West of England.
Illustrating
- March of the Duke of Monmouth in 1685 (see also James Scott, Duke of Monmouth)

- March of the Prince of Orange in 1688 (see also William III, Prince of Orange)

Credits
University of Texas at Austin. From The Public Schools Historical Atlas edited by C. Colbeck, 1905;
Hale's Fall of the Stewarts.
Related Links


About the Battle of Sedgemoor

About James II

About Old Style / New Style Dates
Related Maps


Map of the Battle of Sedgemoor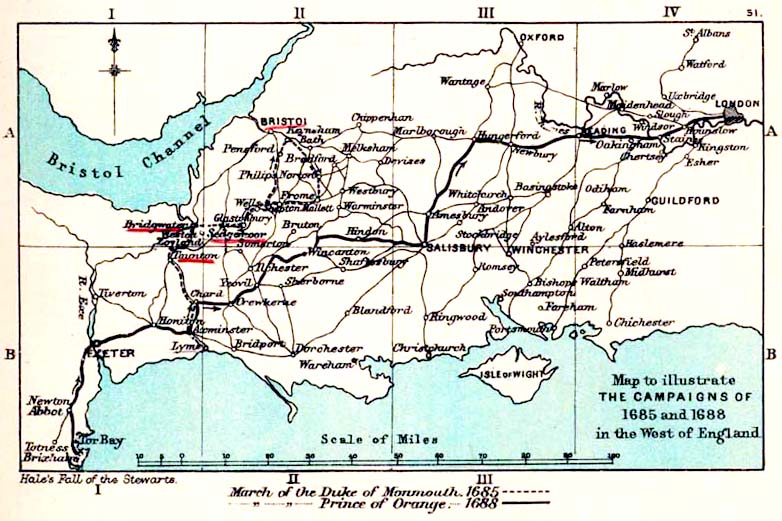 More History