Map Description
Historical Map of Mexico, Central America and the West Indies.
Illustrating
- British possessions in Central America and the West Indies

- Possessions of the United States

- French possessions in the West Indies

- Dutch possessions in the West Indies

The dates connected with the names of islands in the West Indies are those of acquisition
by the power concerned. The names in block-line type, are those of the chief political
divisions of the Viceroyalty of New Spain about 1790.

Mexico
Independent 1821
Republic 1821-1822
Empire 1822-1824
Republic 1824-1864
Empire 1864-1867
Republic since 1867

Central America
Guatemala, Honduras, Salvador, Nicaragua, Costa Rica
Independent 1821
United with Mexico 1821-1823
United Provinces of Central America 1823-1839
Separate republics since 1839

- Railways in operation
- Railways projected or under construction
- Line of the proposed Intercontinental (Pan American) Railway
Inset: Central Mexico.

Credits
University of Texas at Austin. Historical Atlas by William Shepherd (1911).

Related Maps


Map of the Conquest of Mexico 1519-1521

Map of the West Indies in 1763

Map of the West Indies and Central America 1492-1525

Map of the West Indies and Central America 1910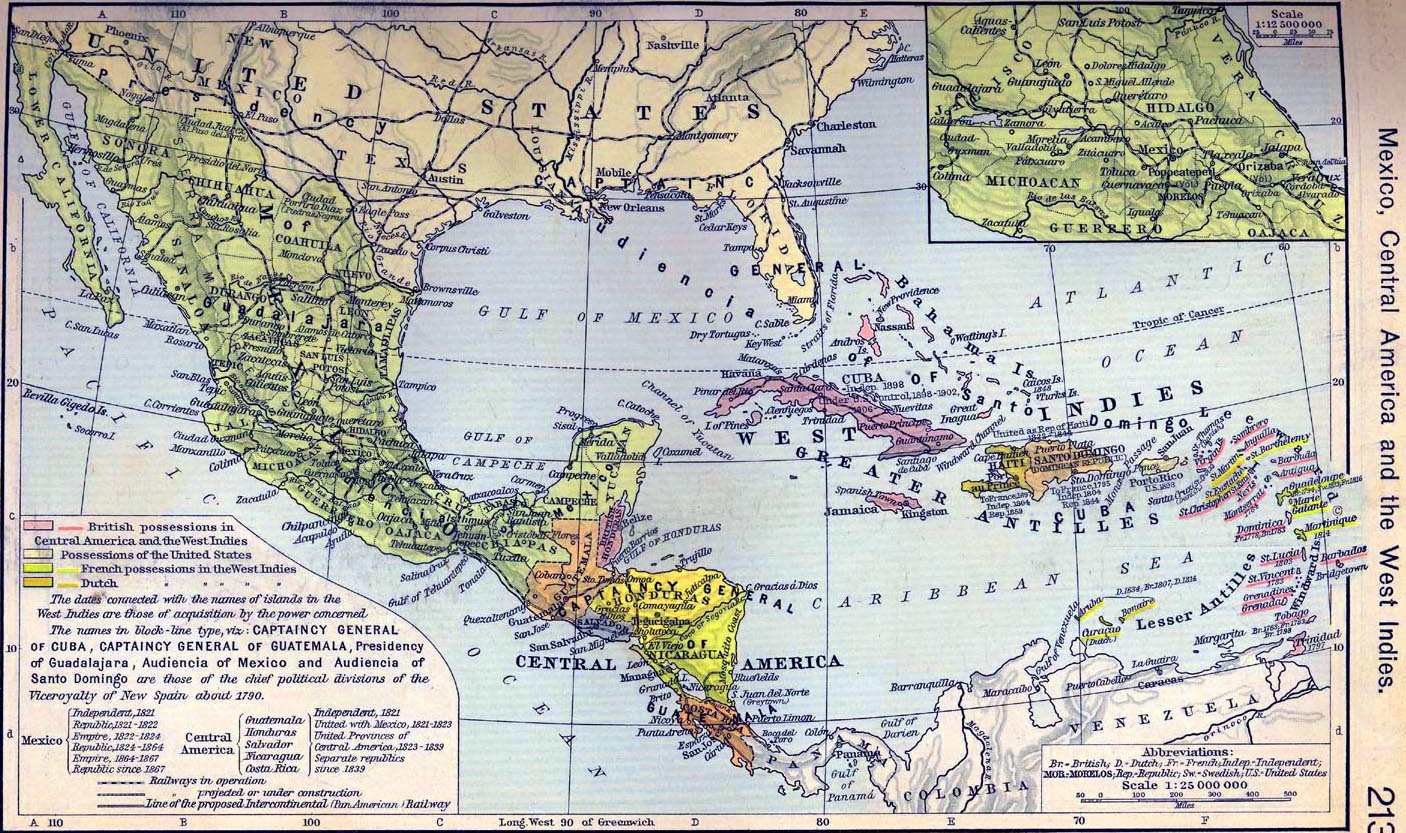 More History