Map Description
Historical map of the Byzantine Empire and the Ottoman Turks in 1355.
Illustrating
- Byzantine Empire ( About the Byzantine Empire)
- Greek Empire of Trebizond
- Kingdom of Armenia
- Ottoman (Osmanli) Turks
- Other Turks
- Kingdom of Servia at its greatest extent
- Kingdom of Bulgaria
- States under Latin rule
- Venetian possessions
- Genoese possessions
- Dominion of the Mamelukes
Credits
University of Texas at Austin. Historical Atlas by William Shepherd (1923-26).

Related Maps


Map of the Byzantine Empire 1265-1355

Map of the Caliphate in 750

Map of the Carolingian and Byzantine Empires and the Califate about 814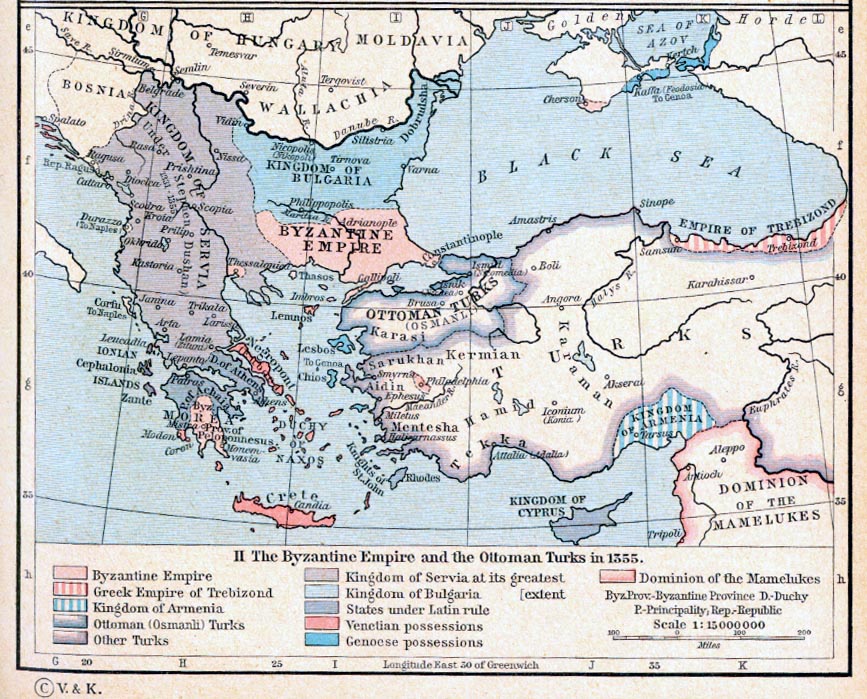 More History