Map Description
History Map of the United States - National Historic Sites and Landmarks as recognized by the U.S.
Congress or the Secretary of the Interior under the Historic Sites Act of 1935.
Inset maps: Southern New England, Boston vicinity, Boston, New York City, Philadelphia vicinity,
Mid-Atlantic, and Washington

Credits
The University of Texas at Austin. From the National Atlas of the United States of America (1970).

Related Links


About Trinity Site, New Mexico
Related Maps


Map of New Mexico - Historic Sites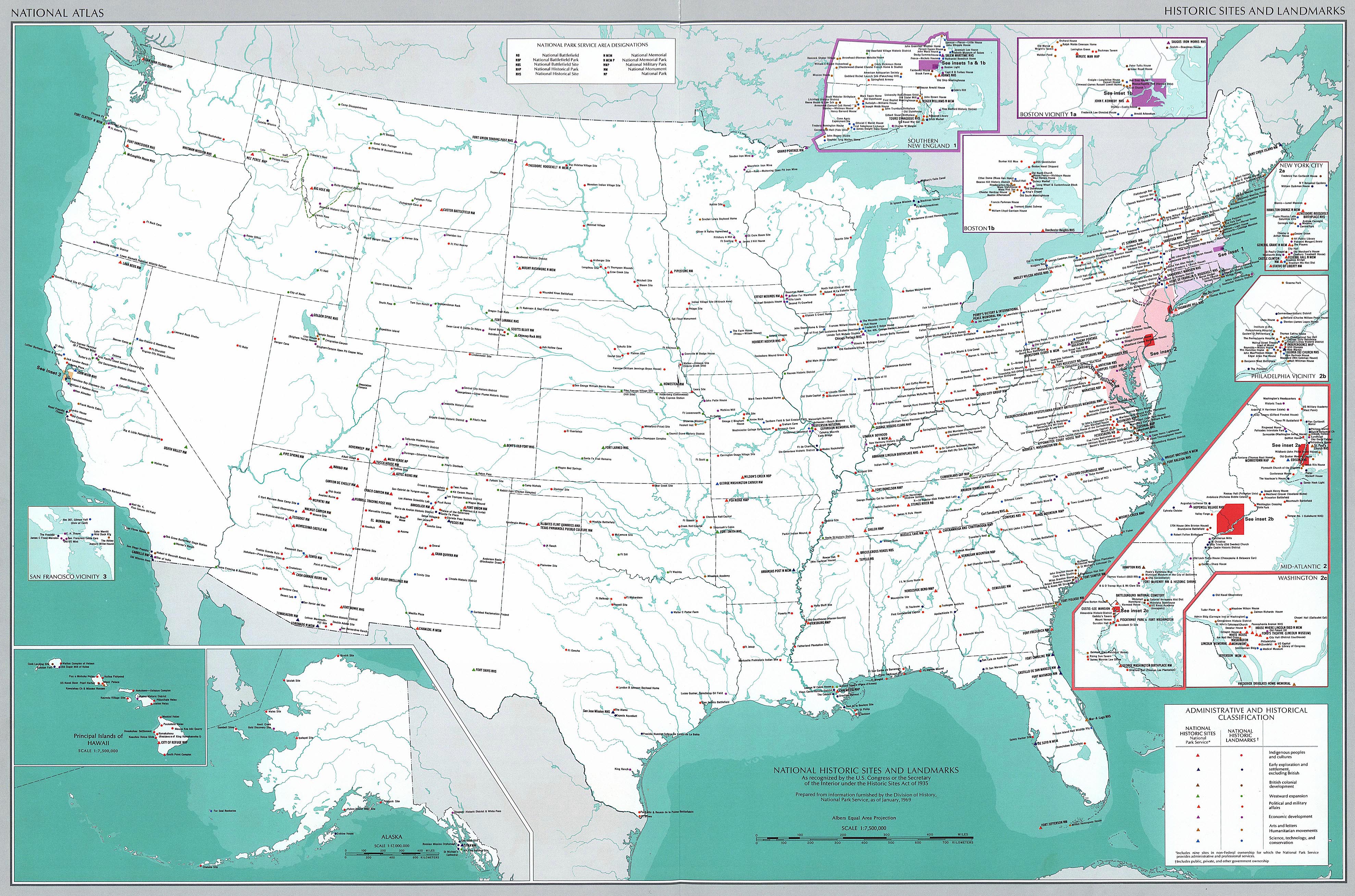 More History