Map Description
History map of the Eastern Baltic Regions and Northern Poland.
Illustrating the Wars of Sweden with Poland and Russia 1560 - 1661.

The territory acquired by Sweden on the Eastern Baltic and confirmed to her in the
Treaty of Oliva 1660 and the

Treaty of Kardis 1661, is colored with a pink tint.
Credits
University of Texas at Austin. From the Cambridge Modern History Atlas, 1912.
Related Links


About the Livonian War

About Ivan the Terrible
Related Maps


Map of the Baltic Regions 1386-1560

Map of the Baltic Lands in 1661

Map of the Baltic Lands in 1701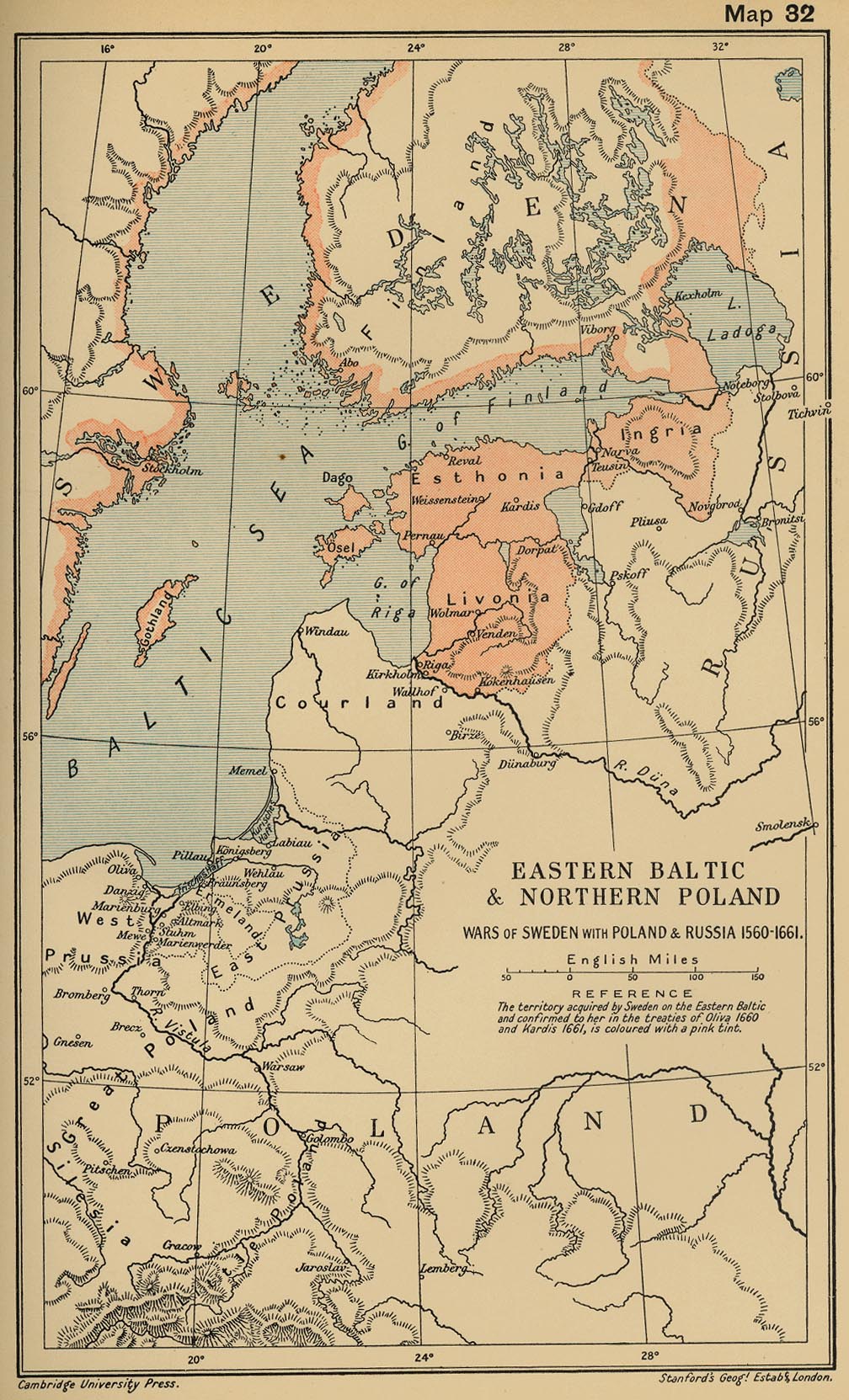 More History