Map Description
Historical Map of Europe about 1740.
Illustrating
- House of Bourbon
- House of Hapsburg-Lorraine (see also Habsburg Dynasty)
- Kingdom of Prussia and its dependencies
- House of Savoy
- Boundary of the Empire (see also Holy Roman Empire)
- Castle or fortress
- Monastery

A Austria
D Duchy
Govt Government
GrD Grand Duchy
GrP Grand Principality
H Holstein-Gottorp
K Kingdom
P Principality
REP Republic

- Sites of battles, diplomatic negotiations and other events of historical importance.

Inset: The Growth of Savoy, 1418-1748.
- The County of Savoy about 1280
- Domain of the Duchy of Savoy in 1418
- Territory acquired up to 1435
- Territory acquired up to 1531
- Territory lost up to 1536
- Territory acquired up to 1601
- Territory lost up to 1601
- Territory acquired up to 1631
- Territory acquired up to 1714
- Territory acquired up to 1738
- Territory acquired up to 1748

For other acquisitions of Savoy between 1714 and 1721, see the main map

Co. - Cocconato
Cr. Crescentino

Credits
University of Texas at Austin. Historical Atlas by William Shepherd (1911).


Related Links


About Frederick II the Great

About the War of the Austrian Succession

About the Seven Years' War

About the Treaty of Aix-la-Chapelle
Related Maps


Map of Savoy 1418-1748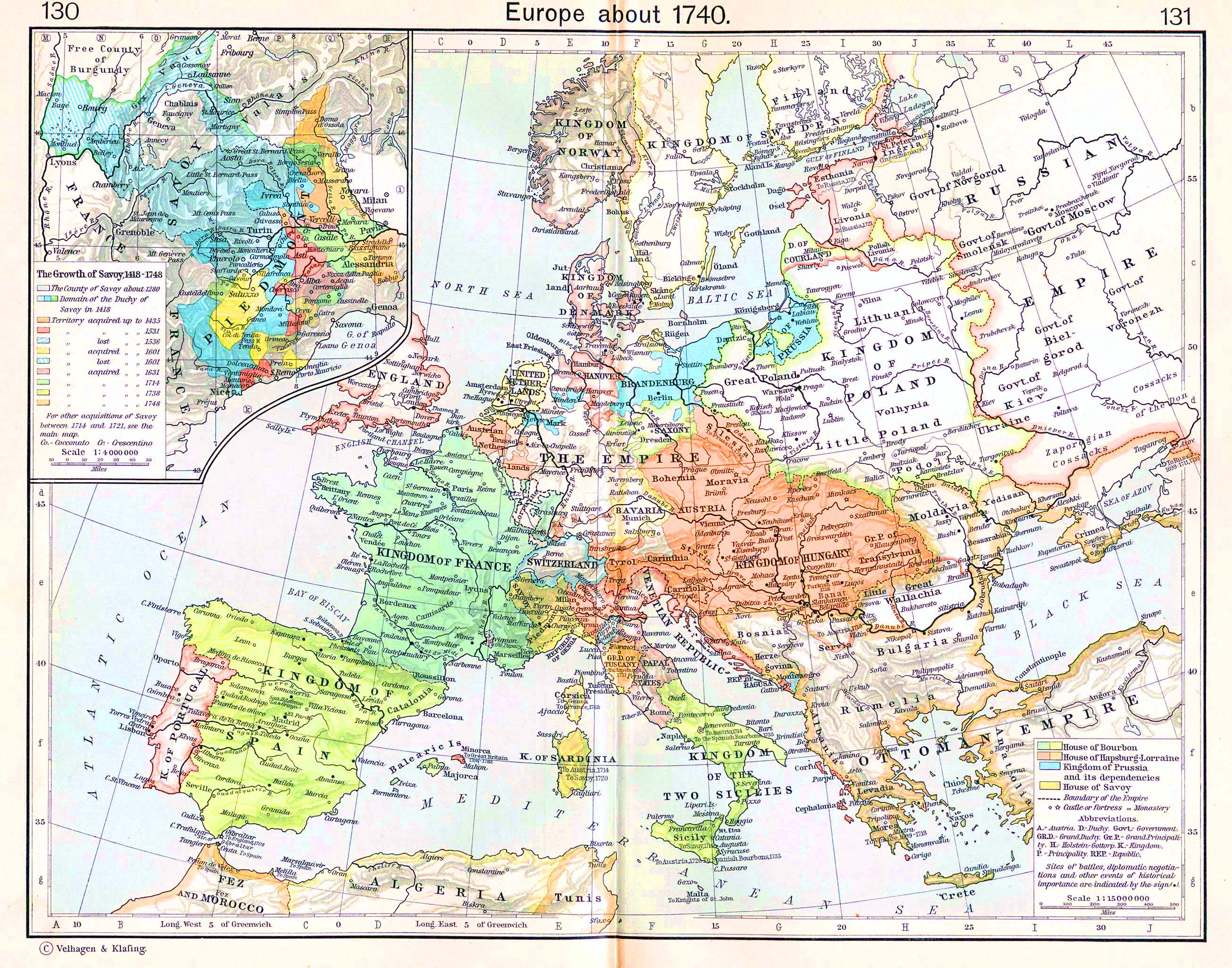 More History