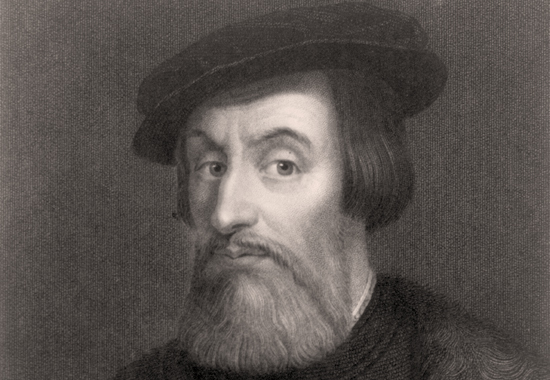 Hernán Cortés 1485 - 1547
Image above:

Hernan Cortes. Detail from an engraving by W. Holl. Library of Congress.
Hernan Cortés, also spelled Cortéz, was the Marqués del Valle de Oaxaca.
Hernan was Spanish and became Spain's great conquistador. Cortes (Cortez) conquered Mexico.
He defeated the Aztec empire and turned Mexico into a Spanish dominion.

CORTES SHOWING MONTEZUMA WHERE HE WANTS
HIS AZTECS TO BE, NAMELY GONE
Painting After Gallo Gallina
Here is a map of Cortes' route from Santiago de Cuba to Vera Cruz from November 1518 to April 1519: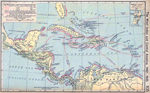 ROUTE OF CORTES
Click map to enlarge
And here is Cortes route from Vera Cruz to Mexico, April - November 1519.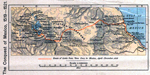 1519-1521 The Conquest of Mexico
Click map to enlarge

Hernán Cortés by W. Holl
Library of Congress
Click image to enlarge
More History